Illegally Parked Car Towing Santa Monica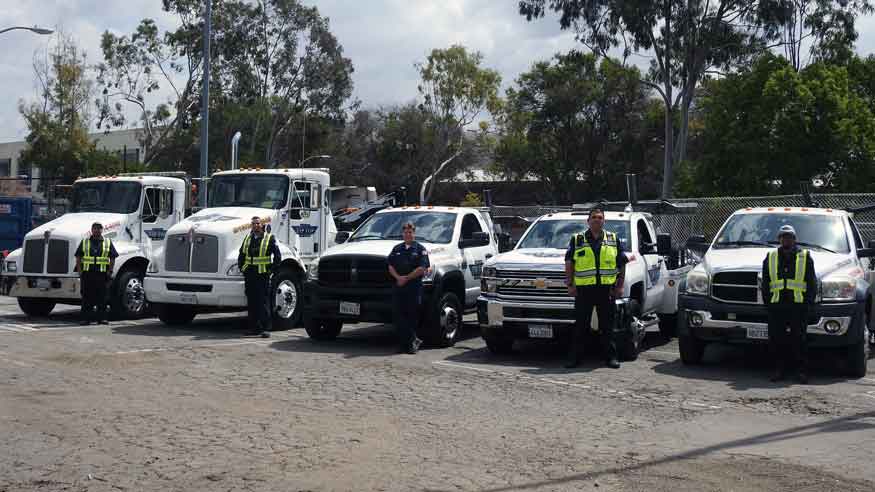 Tip Top Tow Service has assisted Santa Monica area commercial and residential property owners and managers in achieving parking compliance. Their proactive approach to understanding the specific needs and requirements for each individual lot ensures the best possible outcome for you and your residents and tenants. Call 310-314-4040 to learn how we can help you too.
Tip Top Tow Service provides property owners, property managers and property tenants with quality reliable private property towing and impound towing services. Their goal is to minimize tension between the involved parties while ensuring guest and tenants have adequate parking. When performed correctly, private property towing and enforcement can yield tenants, their customers and their guests with convenient, predictable access to parking areas intended for their use. This minimizes the need for time-starved property managers to engage in parking issues and mitigate conflict resolution. Tip Top Tow can help you effectively communicate, warn and enforce your parking rights and responsibilities to ensure the needs of your customers and tenants are being met. They provide complete private property towing services to shopping centers, office buildings, high schools, colleges, residential complexes and municipalities. Call 310-314-4040 to learn how we can help you too.
As your private property towing partner Tip Top Tow will provide you with information to maintain legal compliance and strengthen the communication stream with residents and tenants. Tip Top Tow Service is the professional partner for Santa Monica Private Property Towing. Contact them now at 310-314-4040.
Call Now For Immediate Towing and Transport Service
310-314-4040