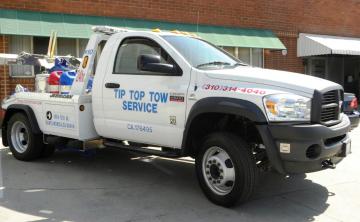 Tip Top Tow Service offers complete Santa Monica Towing Services 24/7/365. Their trained and qualified towing operators stand ready to respond to your call for service. Their Car and Light Truck Towing Services Include: Local & Long Distance Towing, Emergency Towing, Police Towing, Private Property Towing, Car Loading, Flatbed Towing, Abandoned Car Removal, Junk Car Removal, Motorcycle Towing and Medium Duty Truck Towing. Contact Tip Top Tow Service now at 310-314-4040 and they will dispatch a truck to your location immediately.
Classic & Luxury Vehicle Towing Santa Monica
Classic and luxury vehicles often require special equipment to ensure safe and secure towing. So partner with the towing provider trusted by many area repair facilities and local, State and Federal agencies and choose Tip Top Tow. Their staff is experienced in towing all types of antique, rare, classic and luxury vehicles and use a no-metal-on-metal process to prevent scratches and transportation marks. Safe towing is no accident. Trust Santa Monica's trusted tower and call Tip Top Tow now at 310-314-4040. owing all types of rare and collectable vehicles in Santa Monica.
Flatbed tow trucks are the backbone of the Tip Top Tow truck fleet. They have capabilities to tow cars and trucks up to 26,000 with their medium duty flatbed tow trucks so no vehicle it to large or heavy for their flatbed services. Their trucks can also transport low ground clearance vehicles by employing the use of loading ramps.
Tip Top Tow Service provides 24hour quick response services the Santa Monica and the surrounding communities of: Beverly Hills, Culver City, Malibu, Marina Del Rey, Pacific Palisades, Playa Del Rey, Topanga, Venice, Westwood and West Los Angeles.
They also provide towing services to all Santa Monica Area Attractions including: The Santa Monica Pier, Santa Monica Beach, Third Street Promenade, Palisades Park, Pacific Park, Santa Monica Pier Aquarium and downtown Santa Monica.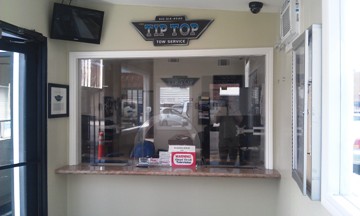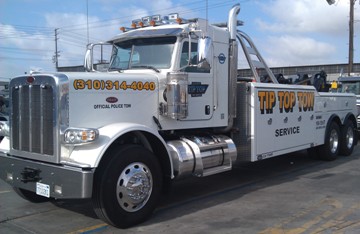 Call Now For Immediate Towing and Transport Service
310-314-4040