Beverly Hills Towing Service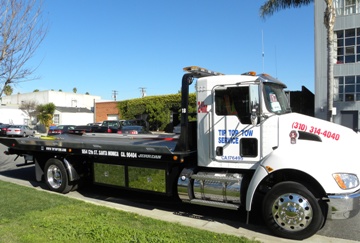 Tip Top Tow Service offers 24-hour Beverly Hills Towing Services. Their trained and certified tow providers are located in the Beverly Hills shop and can respond to any point in the city within minutes. Their towing services include: Local & Long Distance Towing, Police Towing, Flatbed Towing and Motorcycle Towing. Contact Tip Top Tow Service now at 310-314-4040 for immediate service.
Committed To Customer Privacy
Tip Top Tow is committed to its customer's privacy and provides a professional and reliable service. Their employees are trained to maintain a professional demeanor at all times and ensure you will have the best possible towing experience.
Classic & Luxury Vehicle Towing
Classic and luxury vehicles often require specialized equipment to ensure safe and secure towing. Tip Top Tow is trained in towing all types of luxury vehicles providing safe towing of your vehicle and use a no-metal-on-metal process to prevent scratches and transportation marks. They are a trusted partner of many area auto repair facilities and are the exclusive towing provider for the Beverly Hills Police Department. Trust Beverly Hill's #1 towing provider and call Tip Top Tow now at 310-314-4040.
Flatbed Towing Service Beverly Hills
Flatbed tow trucks are the backbone of the Tip Top Tow truck fleet. They have capabilities to tow cars and trucks up to 26,000 with their medium duty flatbed tow trucks so no vehicle is to large or heavy for their flatbed services. Their trucks can also transport low ground clearance vehicles by employing the use of loading ramps.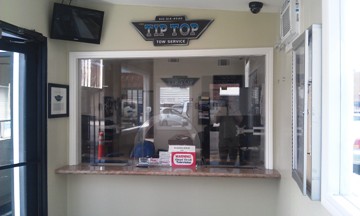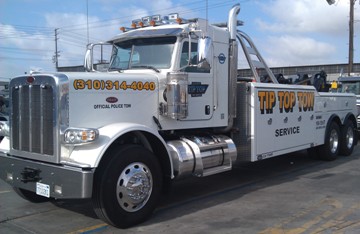 Call Now For Immediate Towing and Transport Service
310-314-4040